GAMMA Himalayan Kosher Style Salt for Marinating, Curing and Pickling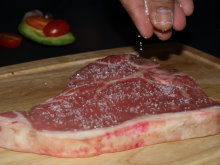 This crystal salt is grainier than the fine grind, almost like the one known as 'kosher salt" it melts almost instantly once sprinkled on food. It's perfect for marinating and curing meats, fish and vegetables. It enhances the flavors of all foods and has become Chefs' first choice for every day usage.
Cooking with Himalayan Salt – Chef Ren Mercer
Ren Mercer of Toronto, Canada, renowned chef and teacher for over 20 years shows how Gamma Himalayan Salt can improve the flavor and quality of your food. Ren says the primary thing a great chef does "is use great salt… it's the primary ingredient in every kitchen."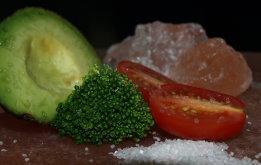 From marinating and fine ground salt to Himalayan salt slabs and salt bowls, you too can cook and serve your food like a professional chef.
Best known for his direct culinary approach, Ren loves to teach and inspire young professionals to develop and grow as chefs. He has created dishes in some of the best kitchens and environments imaginable, from England to Ireland, USA and throughout Asia. Rens food style is balanced, beautiful and inviting.