GAMMA Genuine Himalayan Salt Crystals
Bath Salt
Transform your bath experience into a Spa!
All Natural, untreated and unscented GAMMA Himalayan Salt crystals make your bathing experience more pleasurable. This unique Salt will rejuvenate and stimulate your skin according to its needs. It has a strong purifying and re-mineralizing effect. Restores the balance of energy levels and provides extreme relaxation. Bath Salt Crystals are great for aches and pains and they also help to beautify your skin. Add salt crystals in your bathtub, and they will dissolve in the water slowly as your tensions of the day also melt away.
Go ahead: pamper yourself. You deserve it.
Full Moon Bath
On the day of full moon the body's absorption potentials is at peak. At full moon, the body will absorb the most minerals from the salt bath. Weak points are harmonized and the body's own energy flow is activated.
New Moon Bath
At new moon the body's capacity for detoxification at its highest. This is an ideal time for a cleansing salt bath.
How to prepare for bath:
Add one cup (1 lbs or 500g for moon phase baths) of GAMMA Himalayan Bath Salt when you start running the water for bath. Most of the Salt Crystal will dissolve by the time the bath is ready. Soak yourself for 20-30 minutes. Please do not towel dry. A 15 to 20 minutes rest is recommended after the bath. Once you take the first bath with GAMA Himalayan Bath Salt, you will never go back to your ordinary bath salt again.
Himalayan Bath Salt in 2.3 kg or 4.5 pound boxes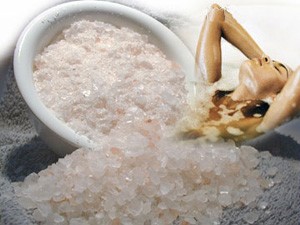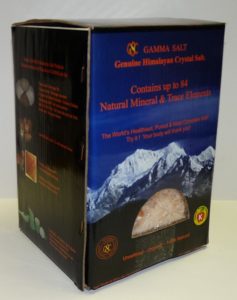 Himalayan Bath Salt – 2.3 kg box